Rapunzel's Beauty Shop is a location in downtown Ferryport Landing's town centre. It is owned by Rapunzel, who is presumably an expert on hair styling. Though never mentioned or visited in the books, it appears on the map in A Very Grimm Guide.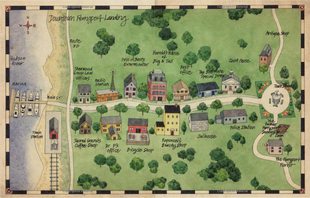 Ad blocker interference detected!
Wikia is a free-to-use site that makes money from advertising. We have a modified experience for viewers using ad blockers

Wikia is not accessible if you've made further modifications. Remove the custom ad blocker rule(s) and the page will load as expected.